Online Classes at Ati Priye Kids
We are all witnessing an unprecedented challenge posed by the global outbreak of the COVID-19 Pandemic. As the world hunkers down to halt the spread of the virus, it's also essential that we do not let the Pandemic act as a barrier to the learning process of the little ones. In line with this view, the academic team of Mother's Pride has come up with a special Program of Online Classes for the session 2020-21, with prime focus on the Holistic Development of the children. Our Online Playschool Program includes two classes daily with a duration of 40 minutes each. Our daily classes are a healthy amalgamation of conceptual and co-curricular activities, fostering the overall development of the tiny tots.
Why Ati Priye Kids Online is the

Best pre-school to help your child tackle COVID19
Our
Online Classes Routine
Our scientifically planned curriculum is designed, keeping in mind an integrated approach and age-wise milestones, to cover all major concepts.
A wide variety of Co-curricular activities contribute to the overall development of the children while making their experience of online classes an enjoyable one.
Our researched curriculum offers a great blend of online activities that cater to all the domains of holistic development in the little ones.
Intellectual

Development
The IQ of a child just doesn't depend on the genes alone, but the opportunities he/she gets to use his/her mind. Our Online Classes offer the best opportunities to stimulate intellectual curiosity in the little ones so as to help them understand the world around them. We organise theme based activities where the toddlers learn about the monthly theme & concepts such as..
People Around Us, Community Helpers, My Family, Fruits & Vegetables, Shapes, Numbers, Vehicles Around Us, etc.
Physical

Development
The childhood of every Prideen should be no less than a carnival of good memories, love and enjoyment and our Online Classes ensure they get ample opportunities to run, play and simply be themselves! Natural growth occurs best when children have lots of fun. And, all that fun happens at our
Dance Classes, Taekwando Classes, Yoga Classes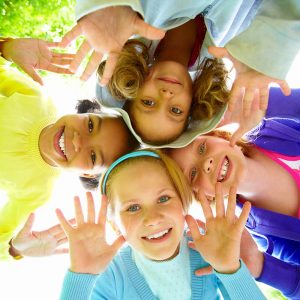 What good is knowledge that cannot be expressed! Language learning provides the foundation for all later learning. By the time children enter preschool, they are already using a language at home. Our Online Classes provide them with the right activities like rhymes recitation and story narration to increase their vocabulary steadily and rapidly. We focus on all aspects of language learning, namely:
Listening
Speaking
Reading
Writing
Oral Expression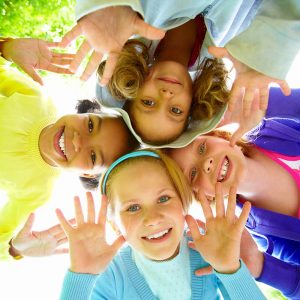 Each child has inborn creativity. All we need to do is give them encouragement and opportunities for free play, particularly dramatic and constructive play which will foster creativity in them. We provide children with stimulating experiences by arranging different types of online activities where they can nurture their imagination & discover their talents like:
Dancing
Art & craft
Clay Modelling
With our scientifically designed curriculum and innovative teaching practices, the Online Classes at Ati Priye Kids prepare children for life by imparting not only age-appropriate knowledge but also enhancing their talents and empowering them with life skills to ensure their overall development
We organise a special virtual birthday party for our tiny tots to make their birthday celebrations memorable.
---
Our kids enjoy their meals with their friends during the online classes to inculcate a sense of togetherness.
---
We love celebrating each festival with immense joy, be it Independence Day, Janamashtmi, Baisakhi, Diwali, Holi, Eid or Christmas.
---
Indulging children in the recreational activities with a perfect blend of technology and education.
---
Live classes in small groups
Flexible Timings
Story Telling Sessions
Parenting Webinars by Experts
Our program focusses on nurturing your child's growth and learning capabilities without you stepping out of home.
Know your Seasons
Colour your Imagination
Practice your Numbers
Recite your Rhymes
Our program covers a wide range of courses to help children learn and grab the concepts in an easy manner..
Short term assignments
Magic Square
Sentence Building
Spot the Difference
A remote learning and engagement solution, which brings to you a mix of virtual classroom sessions and offline activity resources that are age specific.
It is a home away from for my child. Ati Priye Kids is the best preschool that focusses on holistic development. I would also like to thank all the teachers for their involvement at every stage and event of Ati Priye Kids

Mr. Amit Yadav

Ati Priye Kids is a great platform for my childs cognitive development. Ati Priye Kids is the best decision for my child. Their attention to detail is evident from the smooth functioning of the school in every aspect.

Mrs. Nisha

I am truly blessed to have teachers of Ati Priye Kids as mentors of my son Gurkirat. I can see a lot of improvements in him. He adores his teachers and is always eager to go school.

Mrs. Ramandeep Kaur

It was our wise decision to send our champ to Ati Priye Kids. The teachers are very supportive, well educated and well trained. All of them are great in shaping the future of our child. .

Nikita Singh
The mental and physical growth of children is believed to be the most rapid between 2 to 4 years by experts.